Graduate Attributes
Engineering Knowledge:

Apply the knowledge of mathematics, science, engineering fundamentals, and an engineering specialisation to the solution of complex engineering problems.

Problem analysis:

Identify, formulate, research literature, and analyse complex engineering problems reaching substantiated conclusions using first principles of mathematics, natural sciences, and engineering sciences.

Conduct investigations of complex problems:

Use research-based knowledge and research methods including design of experiments, analysis and interpretation of data, and synthesis of the information to provide valid conclusions.

Modern Tool Usage:

Create, select, and apply appropriate techniques, resources, and modern engineering and IT tools including prediction and modelling to complex engineering activities with an understanding of the limitations.

The Engineer and Society:

Apply reasoning informed by the contextual knowledge to assess societal, health, safety, legal, and cultural issues and the consequent responsibilities relevant to the professional engineering practice.

Environment and Sustainability:

Understand the impact of the professional engineering solutions in societal and environmental contexts, and demonstrate the knowledge of need for sustainable development.

Ethics:

Apply ethical principles and commit to professional ethics and responsibilities and norms of the engineering practice.

Individual and Team Work:

Function effectively as an individual, and as a member or leader in diverse teams, and in multidisciplinary settings.

Communication:

Communicate effectively on complex engineering activities with the engineering community and with society at large, such as, being able to comprehend and write effective reports and design documentation, make effective presentations and give and receive clear instructions.

Project Management and Finance:

Demonstrate knowledge and understanding of the engineering and management principles and apply these to one's own work, as a member and leader in a team, to manage projects and in multidisciplinary environments.

Life-long learning:

Recognize the need for, and have the preparation and ability to engage in independent and life-long learning in the broadest context of technological change.
Governance
About the Trust
From humble beginnings to flattering triple figures- that has been the phenomenal growth of Hindusthan Educational and Charitable Trust, one of the finest in education and teaching is strategically placed in the heart of the city, and since 1992 has established itself firmly in the fields of Arts, Science, Education and Technical Education. The Trust provides ample opportunities to the young minds to develop and unfold their innate capacities in education that is world-class and on par with global standards. The Trust firmly believes in education from Pre-KG to Ph.D and is true to its motto – 'Get the best in everything'. The Management has always stood by its commitment to the betterment of the student community and had at first established itself as a brand in the 'power sector', and today in the field of Education has reigned supreme with the 'Life Time Education Achievement Award' for giving back to society. Real knowledge,like everything else of value,is not to be obtained easily .It must be worked for,studied for and more than that thought for and prayed .The Trust aims at inculcating this understanding in the youth. The Management aims in leading and has set new trends/ innovative training methodologies in all its Institutions that will assist students towards the road to success.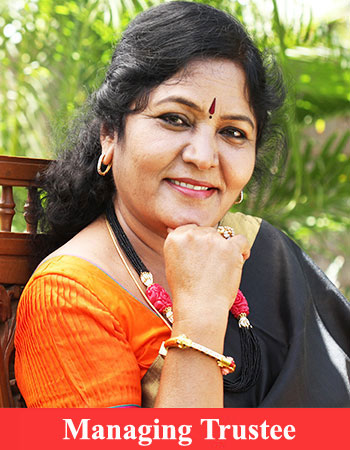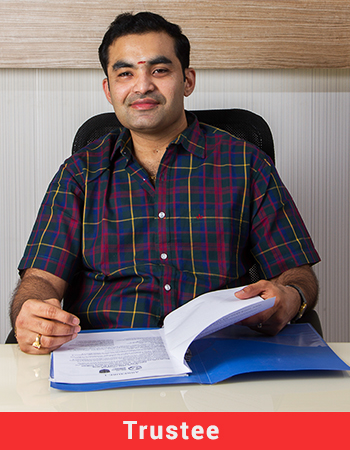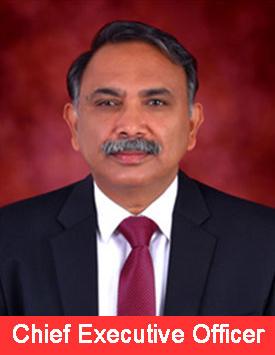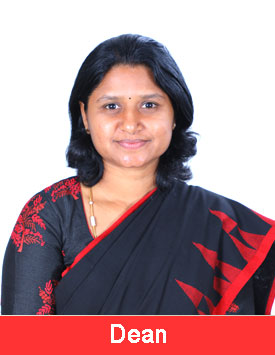 Governing Body
Sl.No

Member

Nature

Category

1

Smt. SarasuwathiKhannaiyann

Managing Trustee

Hindusthan Educational and Charitable Trust

Managing Trustee

Chairman

2

Mrs Priya Satish Prabhu

Executive Trustee & Secretary

Hindusthan Educational and Charitable Trust

Executive Trustee & Secretary

Member

(Management)

3

Dr K Karunakaran

Chief Executive Officer

Hindusthan Educational and Charitable Trust

Chief Executive Officer

Member

(Management)

4

Dr S Annadurai

Advisor

Hindusthan College of Engineering and Technology

Advisor

Member

(Management)

5

Mr C Shivasankar

Administrative Officer

Hindusthan Educational and Charitable Trust

Administrative Officer

Member

(Management)

6

Dr K Sarukesi

(Former Vice Chancellor)

10, DevasthanaGodown Street

Viruthunagar

Management Nominee

Member

(Management)

7

Mr Senthil Ramalingam

Sr Director

Cognizant Technology Solutions India Pvt Ltd, Keeranatham, Coimbatore

Management Nominee

Member

(Management)

8

Mr KE Raghunathan
Founder – D4E Network India Pvt Ltd

Management Nominee

Member

(Management)

9

Mr Jayakumar Ramdass

Director, Mahindra Pumps Pvt Ltd, Coimbatore

Educationist / Industrialist

Member

10

Prof Syam Sundar Patnaik
Director

National Institute of Technical Teachers Training & Research

Chandigarh

UGC Nominee

Member

11

The Southern Regional Officer

All India Council for Technical Education, Chennai

AICTE Nominee

Member

12

Dr J Jeyanthi

Professor of Civil Engineering

Govt College of Technology

Coimbatore

State Government Nominee

Member

13

Dr R Baskaran

Professor

Department of Computer Science and Engineering

Anna University, Chennai

University Nominee

Member

14

Dr NP Anantha Moorthy

Professor and Head

Department of Electrical and Electronics Engineering

Hindusthan College of Engineering and Technology

Teacher of the College

Member

(Teacher)

15

Dr A Narmadha

Assistant Professor of Mathematics

Hindusthan College of Engineering and Technology

Teacher of the College

Member

(Teacher)

16

Dr C Natarajan

Principal

Hindusthan Institute of Technology

Special Invitee

Member

17

Principal

Hindusthan College of Engineering and Technology

Principal of the College

Ex-Officio

Member

Secretary
Governing Body Minutes
2019 - 2020
Milestones
2020-21
The institution has risen to the 79th position in India today, making it MDRA's best college ranking in 2020.
The AICTE granted Rs.1 Crore for the establishment of the IDEA Lab, which is TOP 5 among Tamilnadu, one of 49 in the country.
The AICTE has approved a grant of Rs.1 Crore for the establishment of an IDEA Lab in our campus.
2020-21
2019-20
The college scaled greater heights as well as acquired 79th rank in India Today- MDRA Best College Ranking in 2020. It extended further with 5 programs accredited by NBA.
B.E. (Chemical Engineering) programme started.
B.E (Artificial Intelligence & Machine Learning) programme started
The Volvo Eicher Commercial Vehicles Centre of Excellence and Royal Enfield Motorcycles were the first to be presented in India.
Ford India Pvt. Ltd. gifted the department with a brand new USA Export ECOSPORT Nodel to help with hands-on training and to replicate new research.
2019-20
2018-19
B.E. (Food Technology, Agriculture & Bio-Medical) programmes started with the intake of 60 each.
For the first time in Coimbatore, the Automobile Department collaborated with Ashok Leyland's 3i cell (Industry, Institute, and Integration) to allow students to participate in Industrial Visits, Internships, and In-Plant Training.
A CSI-HICET student was awarded the "Computer Society of India's" Best Accredited Student Branch Award.
2018-19
2017-18
Reaccredited by National Assessment Accreditation Council (NAAC) with grade 'A' Grade.
Ph.D ECE, Inaugurated executive lounge, Indoor shuttle court
2017-18
2016-17
Automobile Engineering Department received fund from AICTE, CSIR, and TNSCST for conducting National and International events to enrich knowledge of our young engineers.
2016-17
Academic Partners


MoU's
| | |
| --- | --- |
| Sl.No. | NAME OF THE COMPANY |
| 1 | EICHER MOTORS |
| 2 | IBM |
| 3 | ROYAL ENFIELD |
| 4 | APPVILLE SOFTWARES |
| 5 | DMW CNC CENTRE |
| 6 | YOKOGAWA INDIAN LIMITED (YIL) |
| 7 | GLOBAL BUSINESS FOUNDATION SKILLS |
| 8 | CELEBRUS COMMODITIES LTD |
| 9 | KEY MIND SCHOOL OF SALES |
| 10 | UTL TECHNOLOGIES LTD |
| 11 | AXIS GLOBAL INSTITUTE OF INDUSTRIAL TRAINING |
| 12 | NI SYSTEM INDIA PVT. LTD |
| 13 | MAX CADD |
| 14 | INTEL TECHNOLOGY INDIA (P) LTD. |
| 15 | ADA LOVELACE TECHNOLOGIES LTD. |
| 16 | MESSER CUTTING SYSTEMS INDIA PVT. LTD |
| 17 | MADRAS RADIATORS AND PRESSINGS LTD COIMBATORE |
| 18 | THE COIMBATORE PRODUCTIVITY COUNCIL |
| 19 | PRECISION MACHINES AND AUTO COMPONENTS PVT. LTD |
| 20 | HR CUBE LLC |
| 21 | IT-ITES SECTOR SKILLS COUNCIL NASSCOM |
| 22 | CAREER ZONE CONSULTING PVT LTD. |
| 23 | FLOWXPLORE |
| 24 | INDOSHELL CAST PVT LTD |
| 25 | VLAND'S BEST HUB PVT LTD |
| 26 | RSTE |
| 27 | ROOTS INDUSTRIES INDIA LTD |
| 28 | PERIYASAMY HYDRAULIC EQUIPMENTS |
Code of Conduct
Role of Principal Code of Conduct for HoD Code of Conduct for Faculty
Code of Conduct for Non-Teaching Staff Code of Conduct for Student
Mandatory Disclosure
All India Council for Technical Education (AICTE)
2018 - 2019 2019 - 2020 2020 - 2021