B.Tech Food Technology
The department of Food Technology was established in the year 2018 and offers 4 years B.Tech - Food Technology degree programme. The department has a heartfelt team of dedicated faculty members with a sound knowledge in various food processing areas.This department has state-of-the art facility labs to conduct both regular academic practicals and also research works in Food Process and Preservations, Food Analysis, Food Quality Control, Food Packaging, Baking & Confectionery, Dairy Engineering, and Fruits & Vegetable Processing etc. The students are provided with more opportunities by providing hands on training on the laboratories and enabling them for both industries needs and entrepreneurship skills. The department offers value added courses like Beverage Technology, Computer Applications in Food Industry, Food Product Development that enables the students to acquire more knowledge and skills to participate in various project contests and competitions. The students have placement opportunities in industries like Britannia, Hatsun Agro, ITC, CavinKare, Hector beverages, UNIBIC, Aroma, Lotte, Perfeti, Marico etc.
The Food Technology department is in abstract size and bold to establish the state-of-the-art facilities of labs related to food microbiology, food analysis & quality control, food process & equipment design, food production analysis, baking and confectionery technology, dairy engineering, food packaging, fruit & vegetables processing, food chemistry, food analysis & quality control and unit operations in food processing. Also, we have tie ups with local industries to provide the practical knowledge to tackle the real-world problems. Food technology department extends support to access multiple online courses, interaction with researchers, scientist and academician in food processing, packaging, delivering and food safety & quality.
VISION
To be an excellent Department in training students to become professional FoodTechnologist who is technically capable of working in food operations sector and discovering licensed food products which could benefit the eco-friendly society.
MISSION
M1: To impart students with a vibrant technical and analytical skills.
M2: To provide students with leadership quality and also the knowledge to handle all the problems relating food industry.
M3: To develop the research and development activities of students to explore the quality food products.
PROGRAM EDUCATIONAL OBJECTIVES (PEOs)
Graduates of Food Technology will be able to:
PEO1: Utilize the principles of food science and engineering to face various professional career challenges.
PEO2: Analyze and create new food products and process for real world application with technical feasibility.
PEO3: Exhibit professional and managerical capabilities with ethical coduct for continuous learning.
PROGRAM SPECIFIC OUTCOMES (PSO)
PSO1: Ensure food safety and quality by using the technical skills and other emerging techniques.
PSO2: Design and develop the safest food products and equipments needed for the eco-friendly society.
PSO3: Integrate various concepts of food proceesing operations and come out with best solution for the complex issues in food sector.
HOD'S Message
"Build your career to make nutrient rich society"
Food Technology is known as the emerging field due to its importance in everyday life and it involves in production and preservation of food products with proper quality control. The Indian food industry equilibrated huge growth by increasing its share in world food trade every year and they really are looking a qualified and trained personnel in all the areas of Food Technology for their needs. As this industry gains more interest, we are also aiming to train the students to be at par with the industry in the field of Food Processing, Food Preservations, Food Analysis and allied areas. We work together to determine new questions and figure out new answers in food technology industry to enhance the quantity, quality, availability and safety of food supply.Our comprehensive undergraduate food technology is unique in that students can get the knowledge on different areas like business, science and safety. Students will be introduced to chemistry, physics and math to create a strong background in food technology course. Necessary courses like microbiology, food chemistry, food science courses introductory and nutrition are incorporated in curriculum.
Our Infrastructure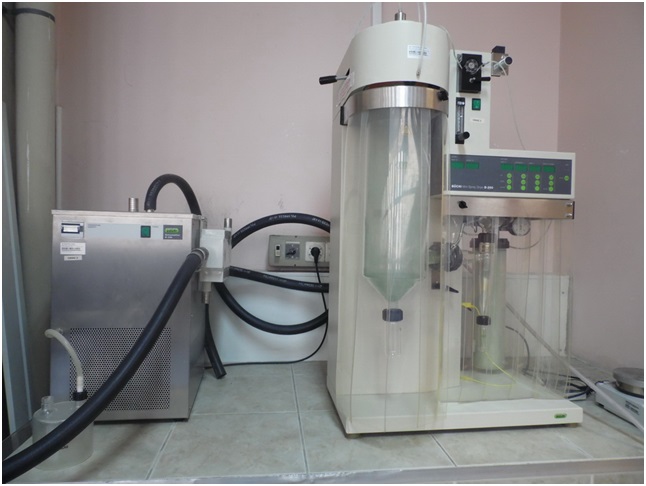 Lab
Food Microbiology
Food Analysis and Quality Control Laboratory
Food Process Equipment Design
Food Production Analysis Laboratory
Baking and Confectionery Technology
Dairy Engineering Laboratory
Food Packaging Laboratory
Fruits & Vegetable Processing Laboratory
Food Chemistry Laboratory
Food Analysis and Quality Control Laboratory
Unit Operations in Food Processing Laboratory