B.E. Biomedical Engineering
The Department of BME is devoted to establish innovative biomedical solutions to improve healthcare and well-being of people all over the world. Biomedical Engineering is the application of various engineering principles and technology to medicine and biology, for bettering the lives of people all over the world. It focusses on integrating the healthcare field with the problem solving and designing skills of engineering principles thus bridging medical science and engineering disciplines. Biomedical Engineering is a multidisciplinary course with many opportunities for research and specialization. It involves studying all types of engineering ranging from electronics, computers, mechanical, chemical and Nano technology.
The duties of a biomedical engineer involve evaluating the safety, efficiency and effectiveness of biomedical equipment, working closely with the hospitals and doctors, using their engineering knowledge to work with researchers in order to innovate new medical devices etc.Over a period of 4 years this course in biomedical engineering covers a vast domain of areas like Bioinstrumentation, Signal Processing, Biomaterials, Image Processing, Biomechanics, and Rehabilitation Engineering etc which are the standing pillars in the field. Training will be given to students for designing and implementing biomedical equipment and devices such as artificial organs, prosthetic devices and machines for diagnosing and treating medical issues.
VISION
To evolve into a center of excellence in biomedical engineering by nurturing and training interested minds in this diverse technology, thereby striving towards ensuring quality healthcare to the society.
MISSION
M1: To establish the best learning environment that helps the students to face the challenges of Information Technology field
M2: To inspire the students to drive the next generation innovation to come up with quality solutions to current healthcare needs.
PROGRAM EDUCATIONAL OBJECTIVES (PEOs)
PEO1: To create a strong foundation in engineering and biology for solving the existing challenges in the healthcare sector.
PEO2: To acquire knowledge in cutting the edge technologies of Biomedical Engineering field and an ability to identify, analyze and solve problems in the field.
PEO3: To instill ethical values, communicative skills, teamwork and leadership skills necessary to function productively and professionally.
PROGRAM SPECIFIC OUTCOMES (PSO)
PSO1: Design and develop biomedical devices to meet the needs of people by applying the fundamentals of Biomedical Engineering.
PSO2: Understand and implement various software skills for accurate diagnostic and therapeutic applications.
PSO3: Innovate new ideas and solutions for the healthcare field by integrating various Biomedical technology.
HOD'S Message
"The benefits of biomedical progress are obvious, clear, and powerful. The hazards are much less well appreciated"
Hearty Greetings!!! I feel extremely dignified for my supremacy over this department of Biomedical Engineering. It has always been a new venture at every juncture. Our department proudly steps into advancing in learning, teaching and progression. Also I am hoping to accomplish innovative things in the upcoming year that will bring us together so that we can build a new innovative grass root movements of our department. Besides education, we are navigating our students to participate in co-curricular and extracurricular activities. Besides placement training classes, we are molding the students by providing training for communication and technical sessions. Also, we are sprucing up industrial visit and Internship to the students in order to make them realize the significance of practical knowledge.I bring forth my note that I would lead our department being notable for its innovation & academics. Student should realize that it doesn't matter what they know but what they do with that matters a lot.
Our Infrastructure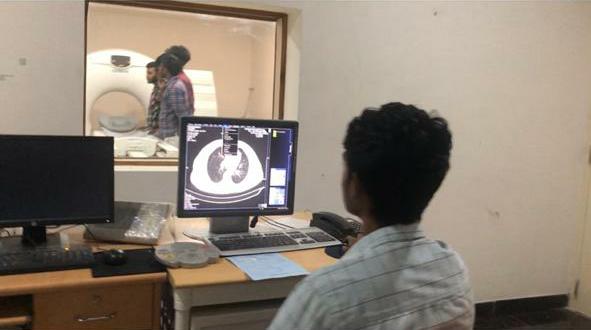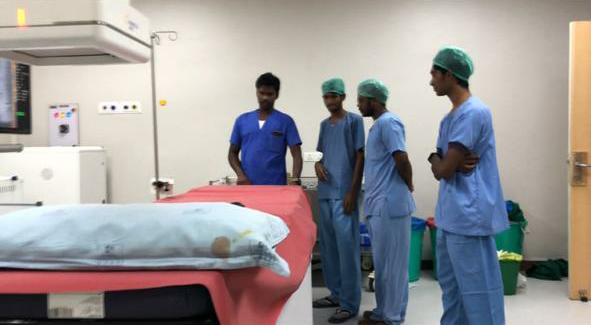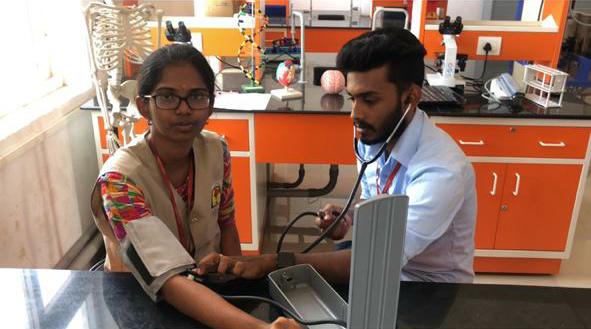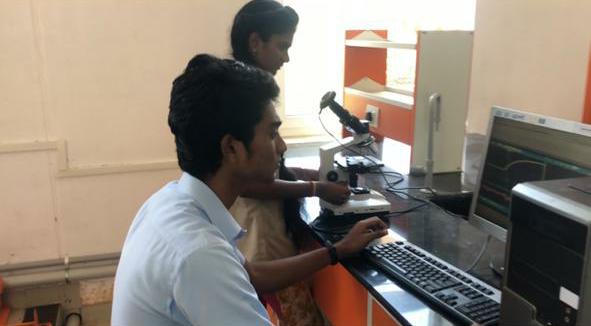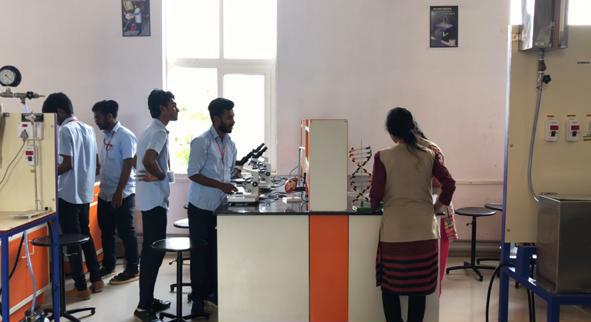 Lab
Human Physiology lab
Biomedical Instrumentation Lab
Computer Lab
Electronics lab
Sensors lab